Manager Seth Greenky on Agents and Managers
At what stage of a career is a manager necessary?
There isn't a time when a manager is not necessary. A newcomer needs guidance to avoid the many mistakes of an amateur. Having a manager may put you five years ahead of someone who does not have the benefits of a manager's experience and contacts. If someone has become successful, then a manager is needed to help weed through offers, help set career direction, deal with publicists, and a million other things that come along with professional success.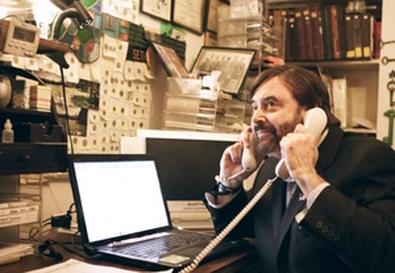 What can a manager do that an agent can't?
Managers are generally able to give more attention to the individual because we have fewer clients. We help someone who doesn't have an agent to find one, or if needed, help find a new one. Agents prefer someone who has been screened and properly prepared in the ways of the business. That's why it's called personal management.


How do agents and managers work together?
I can't speak for other managers, only myself. First, I make sure that my client's agent is paying enough attention to my client. We oftentimes will work together on trying to create opportunities for the shared client. If requested (I usually am), I will co-submit to a casting director in conjunction with the agent. I may send one headshot while the agent sends a different shot, so the casting director gets two looks. When an agent needs to negotiate I'll advise on what is or is not acceptable, whether it's compensation, hours, scheduling, or even how much and what type of nudity might be permissible. Sometimes an agent will be busy and will ask me to follow up with a casting director or get the sides/script to the actor. I make sure they are prepped for the audition, and whether they should revisit their coach (almost always) beforehand. Sometimes I'll get a lead on something and feed the info to the agent to follow up, or vice versa. It's a team effort.